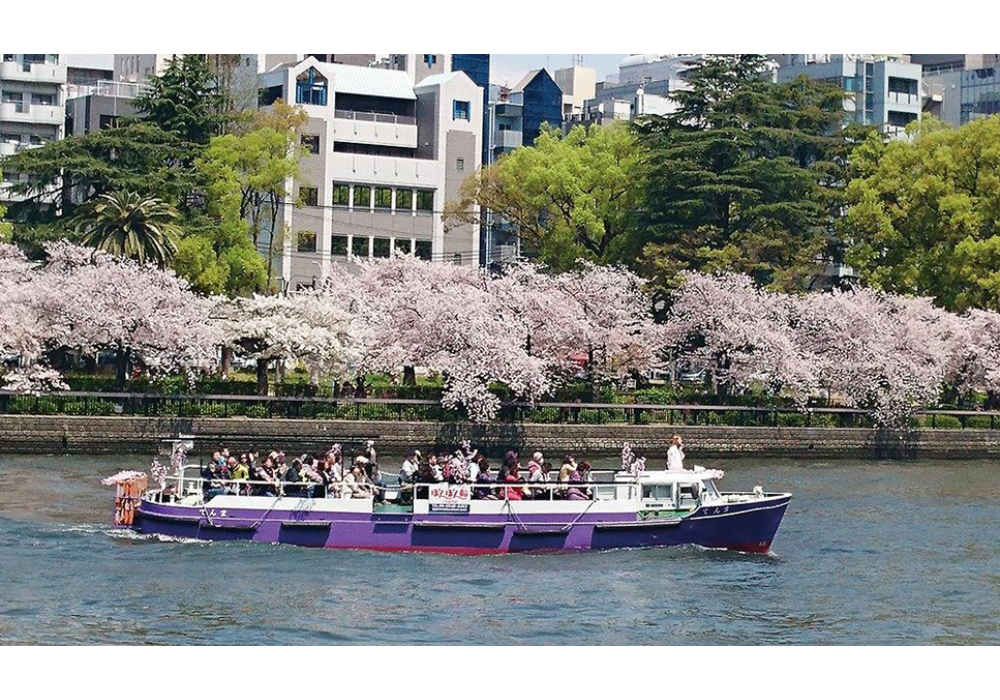 A cruise of about 25 minutes that departs from Hachikenyahama Pier and goes through beautiful cherry blossom sites. The service-interval is 10 to 20 minutes (subject to change).
Limited time operation Apr 1 - 19, 2020
Access
(Osaka Metro/Keihan) Temmabashi Sta.
Closed
Operated daily during the period

Less cruises in case of rain


You can only use one from 28, 29, 30


Required to show the pass at the ticket counter and exchange for the designated cruise's boarding pass
The service is subjected to change without notice due to river condition, and maintenance of the cruise ship.
Please inquire at the facility for details.
There will be no refund even if you could not use the facility.