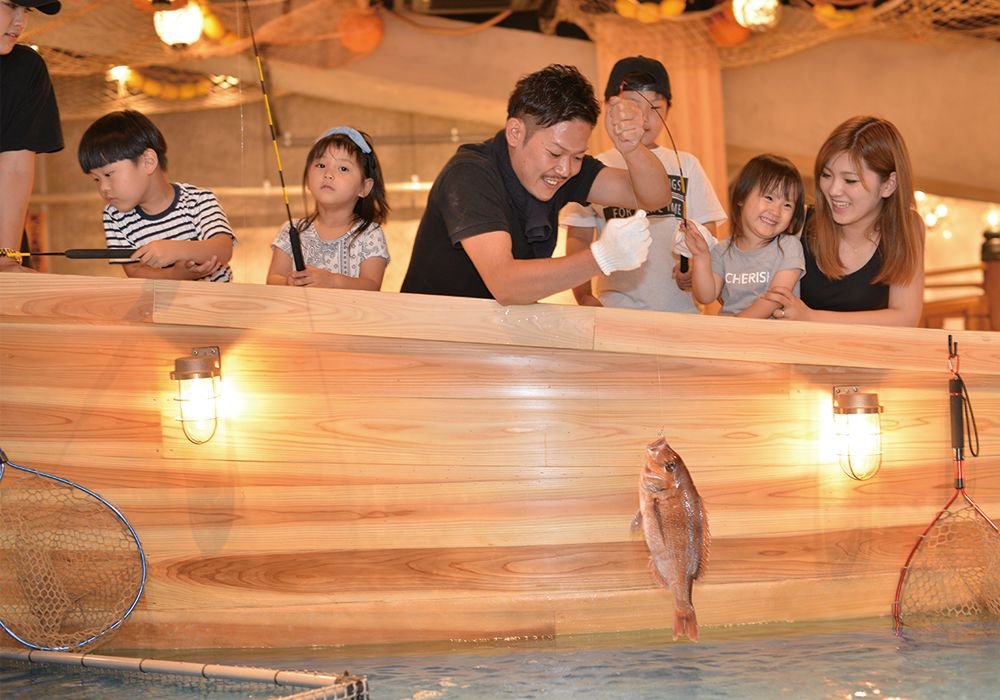 Seafood, Deep-fried skewers, Sushi
You can eat the fish you caught with your favorite cooking method on the spot. You can also catch shellfish and shrimps!
Closed
Open all year round
Regular fee
from 3,500 yen
Special Privileges

Weekday Mon-Fri only All-you-can-drink
for 90 min. 1800 yen ⇒ 300 yen OFF
*Not available for use during GW, Obon, and year-end and New Year holidays
*Not effective when paid by a credit card.